If you are planning on switching between one music service to another or even just transfer playlists across, you are in luck. Soundiiz do just that and works great. For over 200 tracks (I believe), you will need to pay a monthly subscription.
To start, you will need to connect your services that you want from and to. The service supports a host of services like Spotify, Deezer, Apple Music (exports only), YouTube Music, Tidal and so on which you can check out on their site.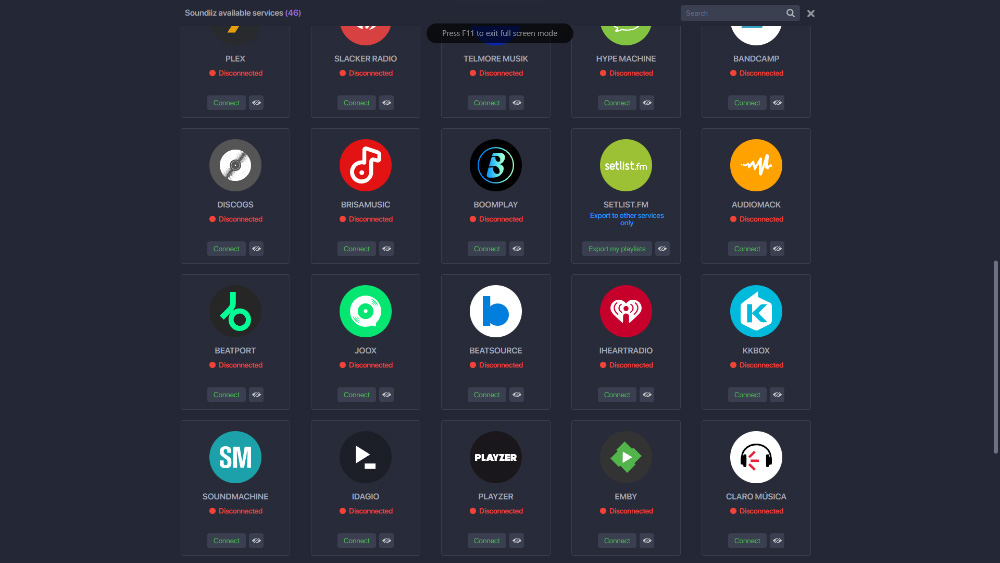 Once you connect them, simply add a new task and supply the playlist URL from the source you are transfering from and paste the host platform you're transfering to.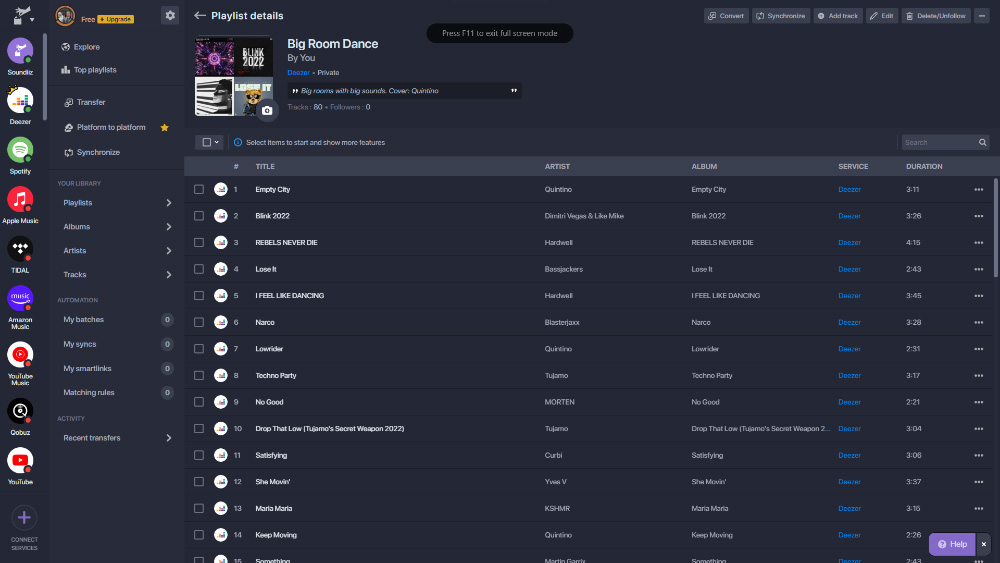 There should be no errors mostly. If there is no track to be found on the host platform you are transfering to, it will list errors. For me some playlist will be error and I don't really care about those.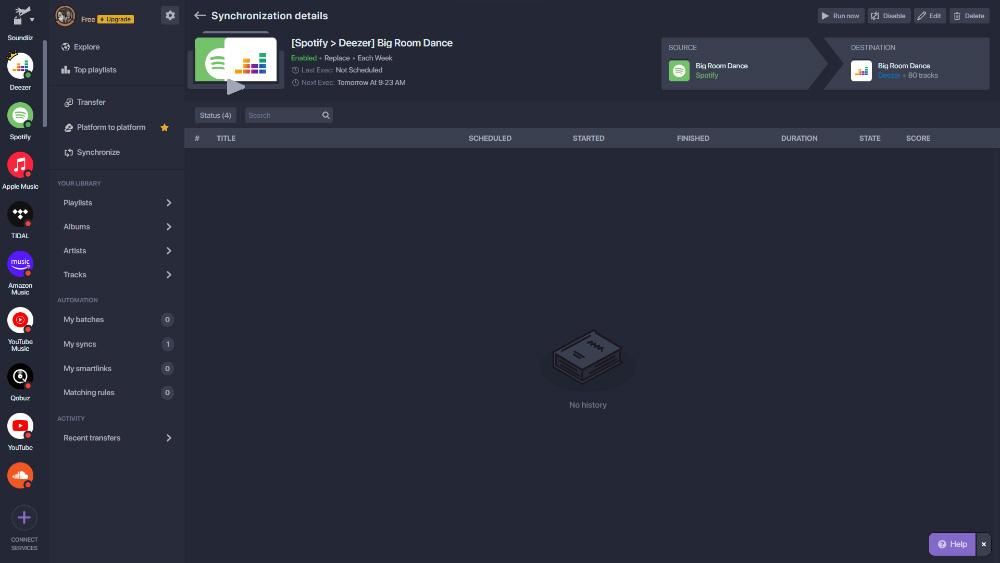 You can even synchronize the playlist so it automatically get updated when source playlist made changes or removed certain track. Simply set up a new synchronization task, set both source and host and then set a time in any timezone to start. You can even set for each day/week/month. For me, I did each week.
Back in 2016, I used to use a social media service called VK, one of Russia's largest social media network which also had it's own music section. Just a few years ago, I did my first ever transfer of music to Deezer consists of over 2000 tracks which is now defunct. Meaning VK no longer exists on Soundiiz as of right now.
One disappointment I have with this site is in order to have 2FA, you need to pay considering security such as 2FA is essential to protect your account and no other sites asks you to pay for security.